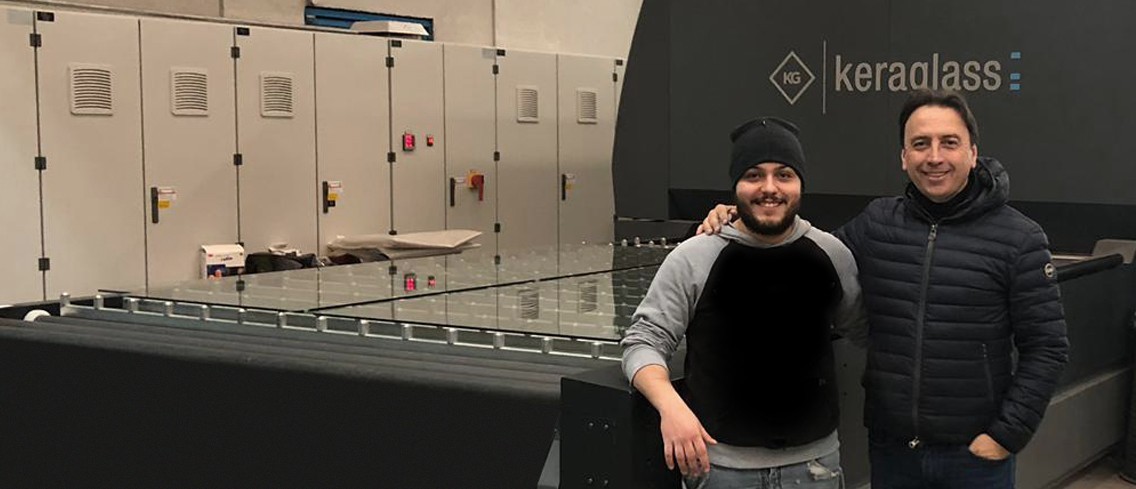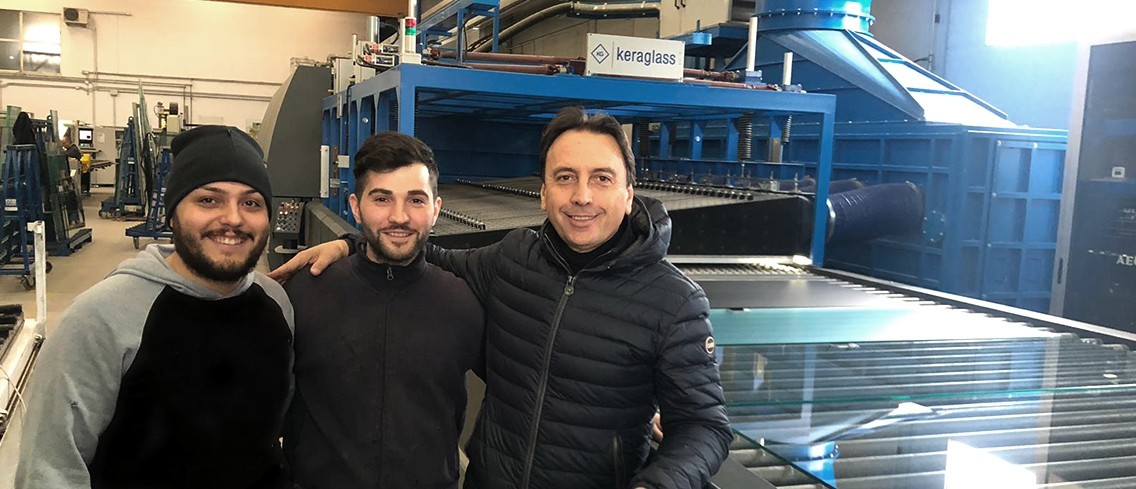 28/05/2019
Edil Vetro is dominant in Italy's Campania region
The characteristics and performances of the Vision 700 Convection glass tempering furnace purchased by Edil Vetro of Montesarchio have raised the quality of the company's processed glass, bringing its mechanical and thermal resistance values to the highest levels without any detriment to its appearance. Beautiful, shatterproof glass.
All this is made possible by the distinctive characteristics of a furnace with state-of-the-art engineering, which calibrates the heating phases on the various areas of the glass sheet by means of independent radiant panels and an exclusive convection system above and below the roller plane. A furnace with operating flexibility and effective performances that superlatively express the Keraglass brand values.
In the Vision furnace, Edil Vetro "tempers" professionalism, skill, passion and creativity, offering dedicated solutions for every possible glass application: construction, interior design, lighting, reinforcement, protection, decoration and partitioning.
The Montesarchio-based company is establishing itself on the market as the industry benchmark in the Campania region, with a customer mix ranging from distribution companies through to private buyers. Reflecting international trends, glass is becoming more and more popular with industry professionals, both as a structural element in building design and as an interior design solution for subdividing internal spaces, and for floorings, staircases and doors.
In fact, the Vision 700 Convection installed by Edil Vetro is now working at full capacity, confirming the wisdom of the company's investment. Already leader in Campania, Edil Vetro is now aiming to maximise its position and push back the borders of its core market even further. Together with its Vision 700, and with Keraglass support always available.